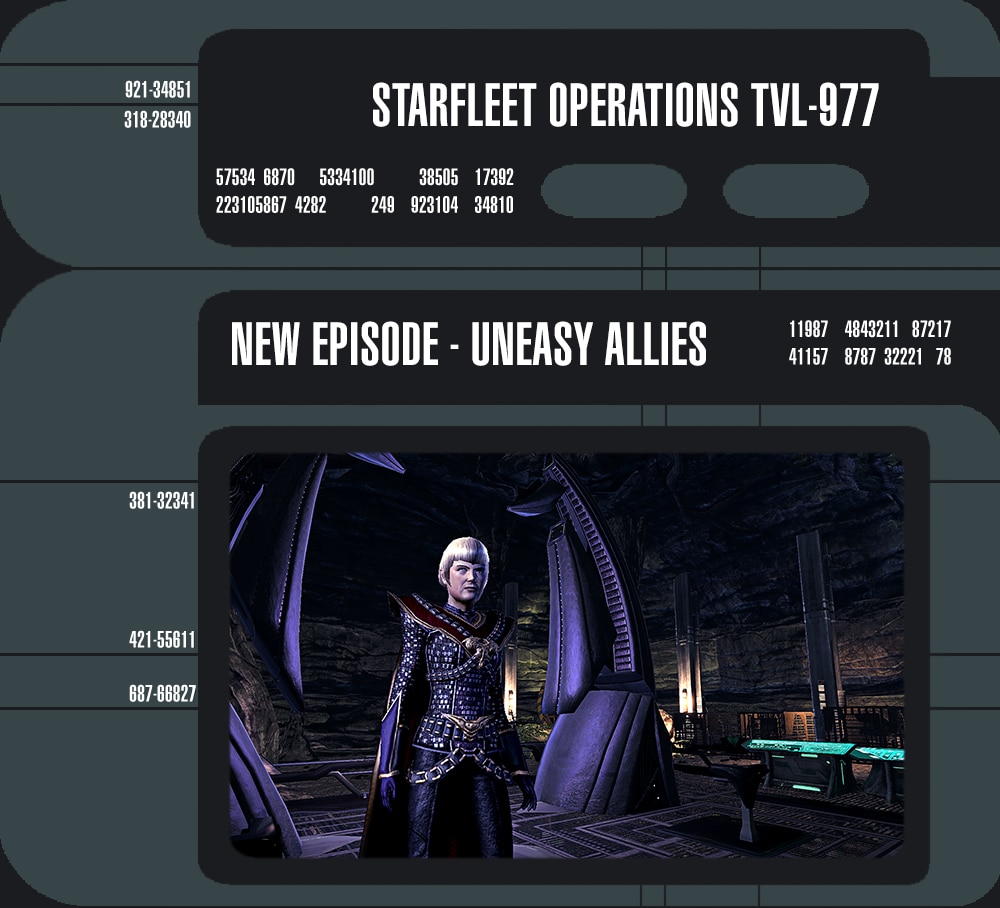 Star Trek Online recently celebrated its fifth anniversary. Almost every story arc we've released over these five years has teased a coming threat. Nearly every attack, every clandestine operation, and every crisis that pushed the galaxy closer to war and instability has been orchestrated by a singular, ancient enemy.
The Iconians.
We've chased their shadows. We've walked in their footsteps, and we've found and used their gateways. Last year, in "Surface Tension," we finally saw one in the flesh. The danger was real. Through Delta Rising, we saw the lengths to which the Iconians were willing to go to control a willing species. They equipped the Vaadwaur with technology and sent them to disrupt the peace and stability of an entire quadrant.
Late last year Sela was rescued from an Iconian facility in "What's Left Behind." She's been in custody awaiting trial in the Romulan Republic ever since.
On Thursday, March 26, we will release "Uneasy Allies," a new featured episode starring Denise Crosby and the next part of our serialized storyline. You can expect two more blogs that will set the stage for this episode and let you see a little of what's happened to Sela since her apprehension. "Uneasy Allies" kicks off a story that's been five years in the making.
The Iconians are coming, and this is our last chance to prepare for war.